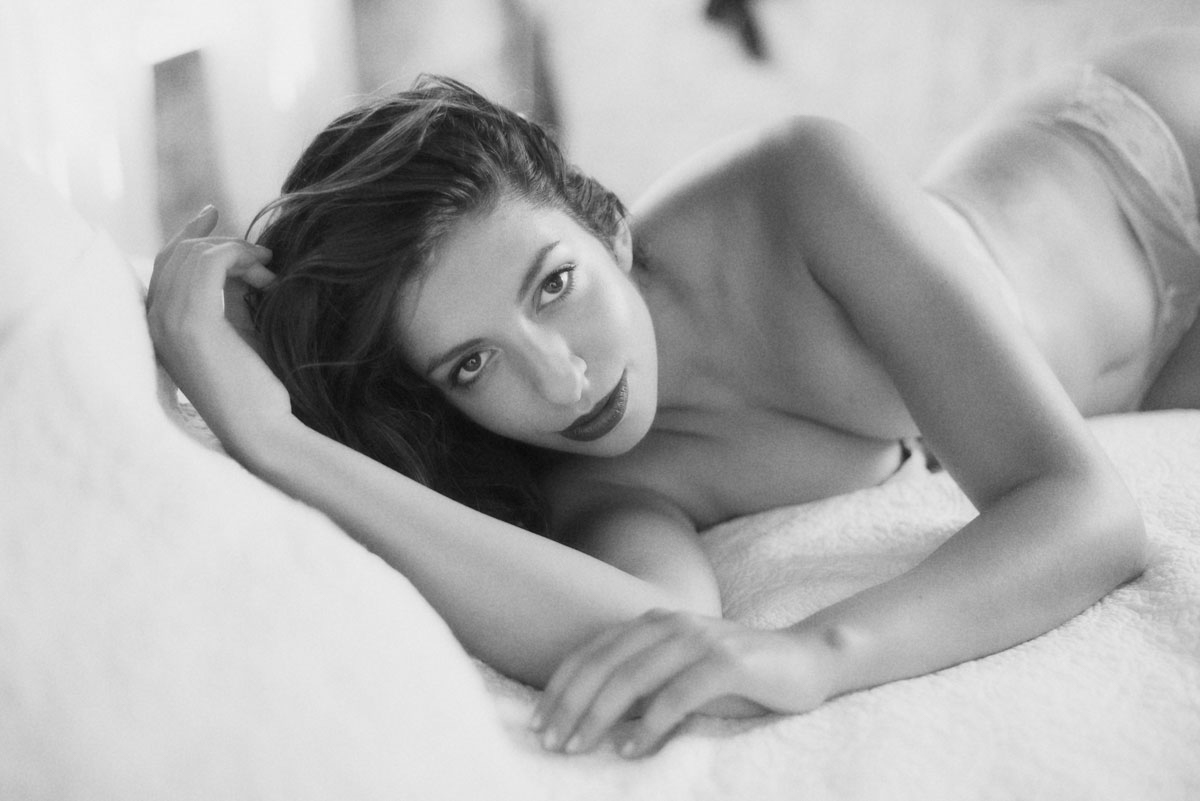 Boudoir(/ bu dw r/; French [bu dwa ]) is defined as a woman's private sitting room or salon in a furnished accommodation, usually between the dining room and the bedroom, but can also refer to a woman's private bedroom. The word itself, by its very definition says this is all about a woman, all about YOU!
Today boudoir photography is one of the fastest growing genres of photography and this is NOT just a normal photo shoot. It's an experience! One that will empower you, and something you may never have experienced before. Yes, it may take you out of your comfort zone but, I promise you are going to feel like a queen for a couple of hours while in front of my camera. I will take photos that will allow your true beauty to shine! There is nothing more rewarding for me than seeing the excitement in your eyes and joy in your expression when you see just how beautiful you are.
All too often I hear… I'm not that good looking, I need to lose weight to do a boudoir shoot and so on. The time is now, I want to be able to show you what I see! More importantly; I want YOU to see what I see, because ALL women are beautiful. No matter the shape or size, and boudoir is for EVERY woman.
**Please Note: I will NEVER share or publish your images without your written permission.**
ABOUT ME
Not only am I a photographer but I am also a husband, and a father. I get asked all the time, why have I chosen to shoot boudoir photography?
The common and obvious answer would be to empower women and although this is true, my personal reason is a bit deeper than this... It's because I have daughters and have seen the struggles they have endured with having a positive body image, even in their young pre-teen years. I believe in order to fix this in society, is to offer boudoir to women, so that they can have a body positive image and then set the example.
I also feel like I can provide a different perspective and believe boudoir can bridge the gap in body shaming. My goal is to showcase beauty in a lasting form to be viewed and remembered for years to come.
Join myself and my team for a comfortable, unforgettable experience that you will never forget.
My name is Brad, and I can't wait to meet you.